WHY WE NEED A SPORTS PLATFORM?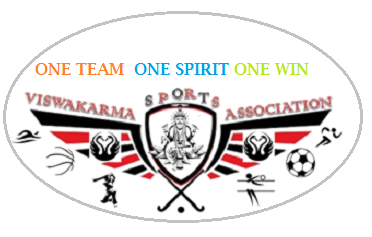 VSA "a ray to ignite sports talent" in the community, is an initiative of Mr. Satish Jangir an automobile engineer and ABVCS president Mr. Lalit suthar to encourage sports talent in the community. This initiative will let the talents to make a prosperous career in sports as well as much fame which would be quite enough to recognize our viswakarma community at international levels. Sports does not have so much importance in our society and due to which our society is miles behind in this field. As our society is not aware of career in sports. Sports have the ability to give you fame, job, money and the last but not the least physical fitness. This association will ignite sports talent in the society and lead them to complete combustion of their talent. From their training to make them play in national and state level tournaments, all responsibility is of VSA. VSA will form training centers at every district and after that all the meritorious sports persons of the district will get a chance to play for VSA at state level and after that here there career starts with a place in the state team, represent the respective state at the national levels.
WHY WE NEED A SPORTS PLATFORM?
As we all know we did not have much achievements in sports and also do not know the value of sports.
Parents want their childrens to only do studies because they have not got such opportunities at their times, but now we have to change our mentality and have to encourage our childrens to go for sports depends on their interest. Academics is not a big deal it can be continued simultaneously. Because of our mentality many sports talents in the country get lost in the common rush.
We want to let you know every year many PSU's and Indian government enrolls meritorious sports persons to reputed posts in various departments directly on basis of sports performance . We just want to let our society to clinch these type of employments directly.
Our society is years back in this field, because no one yet focused on this matter of worry.
We personally feels that there is a absence of ABVCS sub unit i.e VSA to train and guide small kids to teenagers to show their talent to this world.
OBJECTIVES
DEVELOP SPORTSMENSHIP IN THE COMMUNITY
MAKE THE COMMUNITY TO BE RECOGNIZED IN SPORTS
ENCOURAGE SPORTS TALENT
CAREER FAVOURABLE TRAINING
TRAINING CAMPS
FORMATION OF VISWAKARMA SPORTS CLUB
FUTURE PROSPECTIVE
---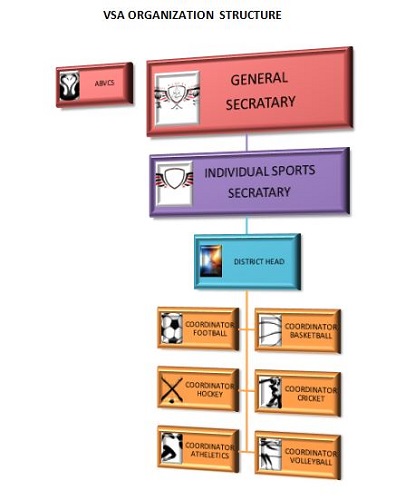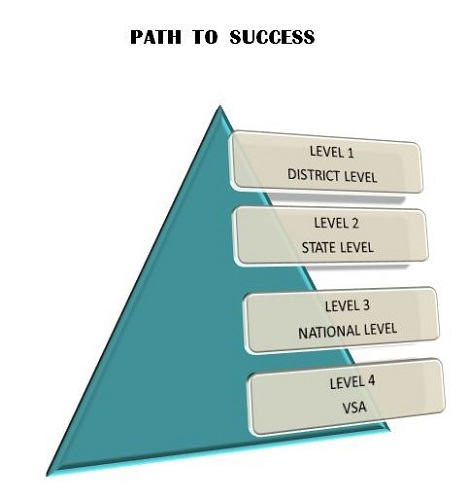 ---
OUR COMMUNITY AT COMMONWEALTH GAMES 2014
We want to let you know two of our legends won Medal in the Commonwealth games 2014 in boxing Mr. Mandeep Jangra and M/s Pinki Jangra.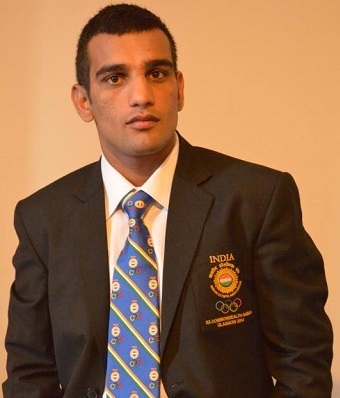 Mandeep Jangra (born 19 May 1993) is an Indian amateur boxer. He won the silver medal at the 2013 Asian Amateur Boxing Championships in the welterweight category. He represented India at the 2014 Commonwealth Games in Glasgowin the same category and won the silver medal.

AWARDS

Sr. Asian boxing championship silver medal 2013 Jordan
International lemassol boxing cup gold medal 2013
Sr. national championship gold medal 2012
2011 Asian Championships - Quarter Final
2011 National Championships - Silver
2011 National Games- Bronze medal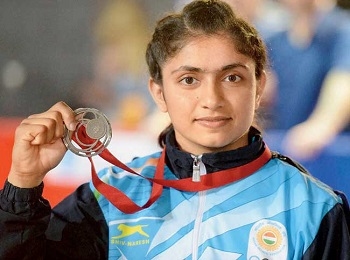 Pinki Jangra is an Indian Boxing player, who hails from Hisar, Haryana (India). She completed her study from Hisar. She is eminent boxers who enthuse to honour India at International Level in Boxing Sport Arena. She made her presence felt by doing outstanding in the 2nd Junior Women National Boxing championship in 2006 by winning Gold Medal and Best Boxer award and all other National Championships there after.

AWARDS

She is Bronze Medalist in XX Commonwealth Games, Glasgow, Scotland 2014, Gold Medalist and Best Boxer at Arafura Games, Australia and Silver Medalist in Asian Women Boxing Championship, Mongolia. Also, She is National Games and Championship Gold Medalist in Fly weight (51kg) category in 2011 and 2012 respectively.
Pinki is known as Giant Killer and to her achievements, she has defeated London Olympic Games Bronze Medalist & 5 Times World Champion (M.C. Mary Kom) in National Boxing Championship 2009 and CWG 2014 qualification trial and 5 Times Asian Champion & World Champion (L. Sarita Devi) in National Games and National Boxing Championship 2011.
ABOUT THE INITIATORS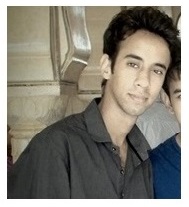 Born on 22 september 1991 in a small village ""Khatushyamji"" Dist. Sikar Rajasthan, is an outstanding sportsmen. He played hockey from kendriya vidyalaya sangathan for 6 years, during these years he played 3 national games from "KVS Dehradun region" and 1 SGFI (School game federation of india) where he represented KVS" at senior nationals. After completing his education he became part of Rajasthan technical university to pursue B.tech. Where he was selected as captain of his college football team, and after 2 years he was selected captain of Rajasthan technical university. At present he is an engineer in an American MNC.

AWARDS
Gold medal at KVS National Games 2007
Bronze medal at KVS National Games 2008
Silver Medal at KVS National Games 2009
Silver Medal at Inter state sports fest at SHANKARA INTITUTE OF TECHNOLOGY
Gold Medal at All India inter engineering college sports fest at JAIPUR ENGINEERING COLLEGE.
Silver Medal at State level sports fest at VIT CAMPUS, VIT UNIVERSITY.
Silver Medal at Jaipur football club open football league 2013.